Enough of you and your boat. Return me to the home page of Lakweesha Havoc
The MOST FUN you can have on water!

Arnie Gray and George Wooldridge's famous 10-foot, two-seat GW INVADER!!!*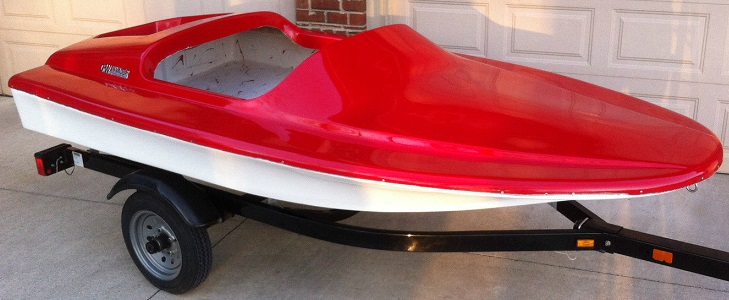 If you have interest in getting your hands on a brand spanking new GW Invader hull feel free to contact me at DANGERMAN@charter.net

My brother and I had a 1969 Invader when we were kids. A neighbor had wrecked it while racing another mini-boat. He gave it to us and our dad helped us glass the thing back together. We used to run around the lake powered by a 10-horse motor. It took a bit of a run to get up on plane, but once we were up it was a blast!
Later in life, and after a few years of patiently watching CraigsList, I found a 1989 Invader and bought it.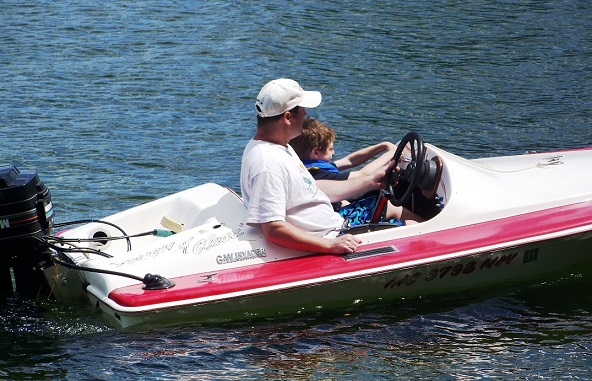 Boy #3, "Kramer", loves riding in the GW, as long as we're going to the little store for some goodies!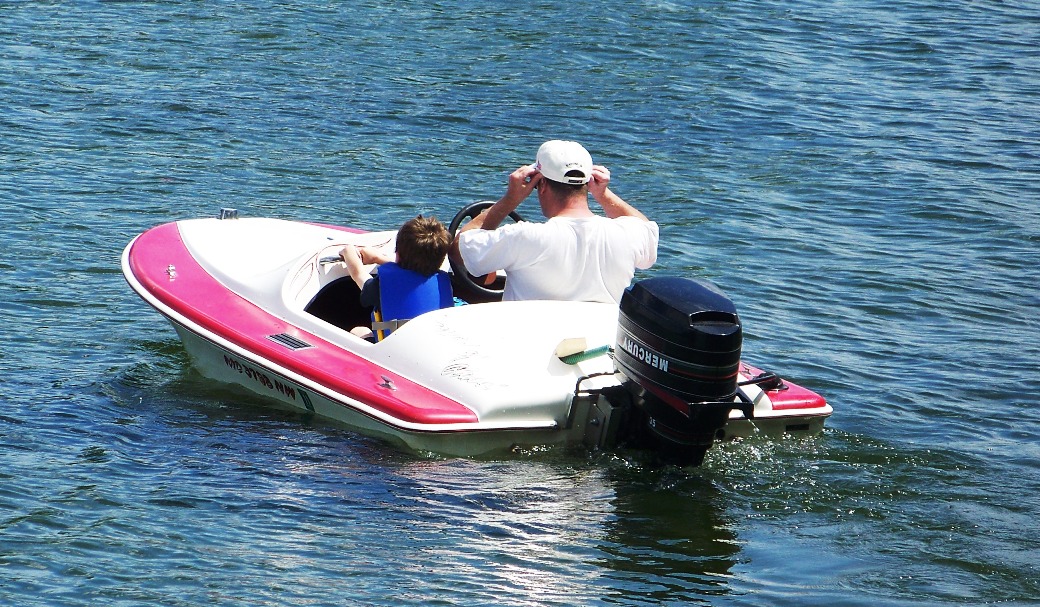 Let's GO, Kramer!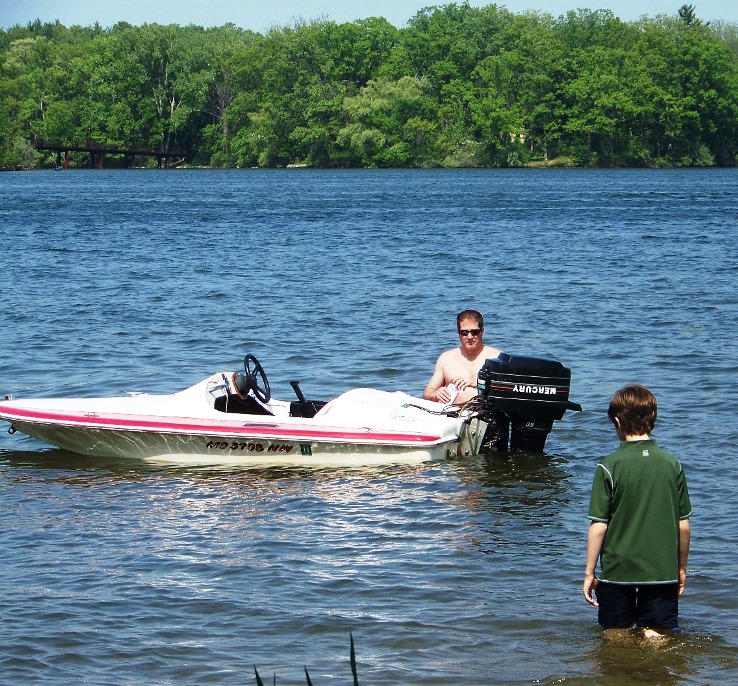 I like to keep the cowl on upside-down. I call that "planning ahead". HEH HEH HEH!



Deutsche junge fahrten das GW Eindringling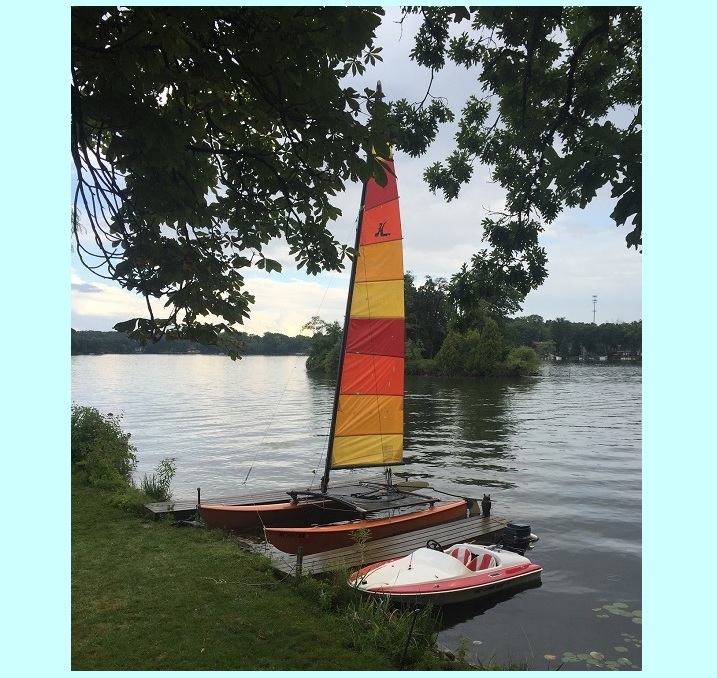 Looks like a day of fun lies ahead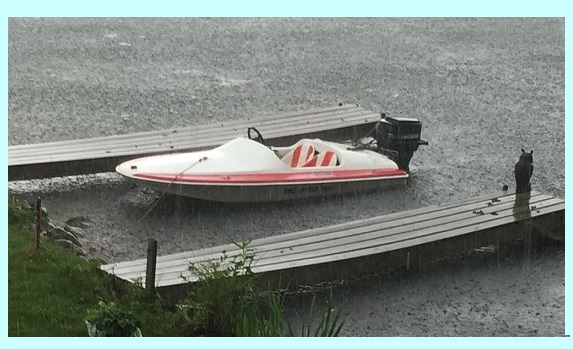 No fun this day

January 2020 - Bill in Florida sent me an email. He wrote "Saving another one." I think that says it all, and is all that needs saying.
Bill tells me his GW Invader and his G3 will be in attendance at the 2020 Sunnyland boat show in Tavares, FL.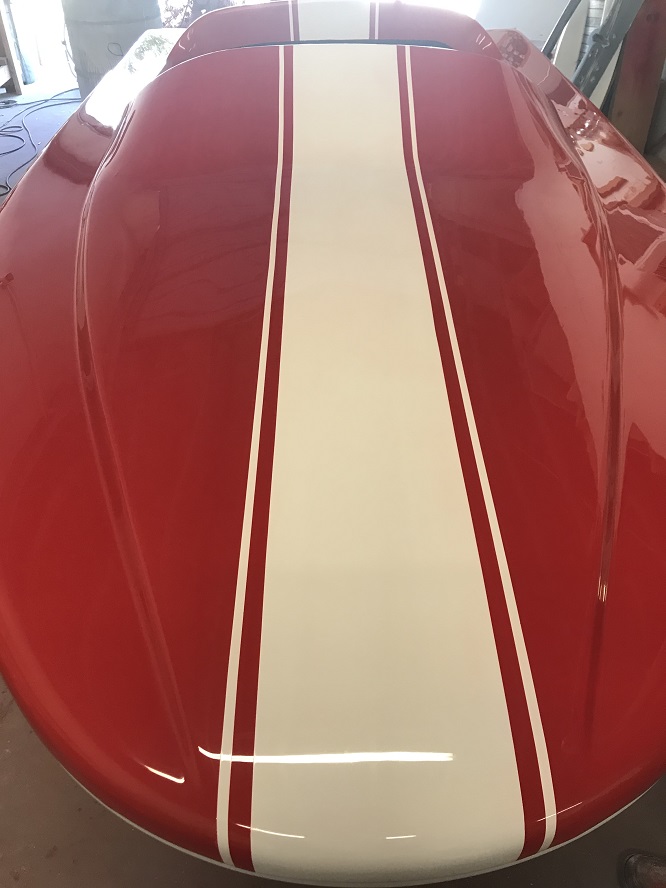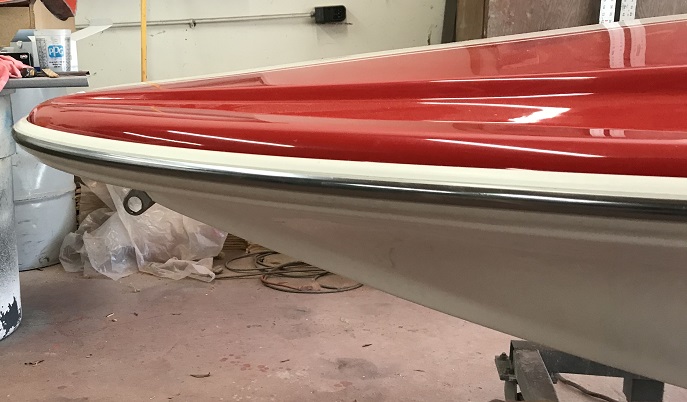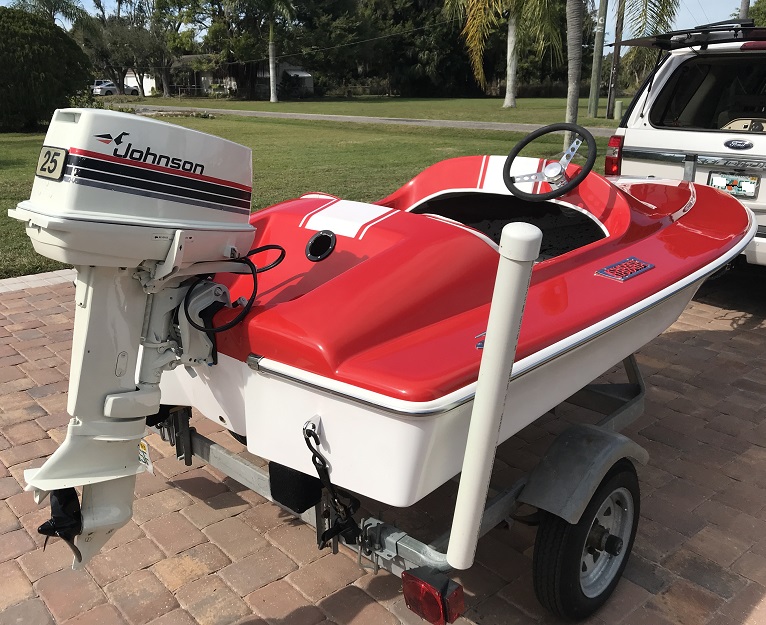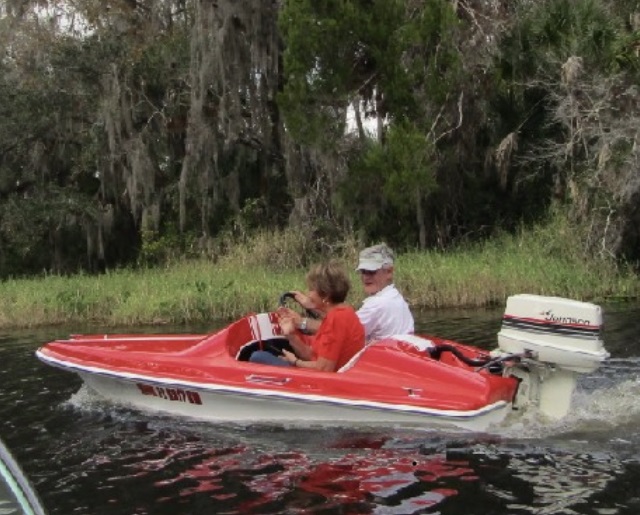 October 2019 - Brent H sent me this photo of his 1973 Invader. He says the boat will be getting a new paint job, he's not real keen on the current look. Thanks Brent, I look forward to some pics after the makeover!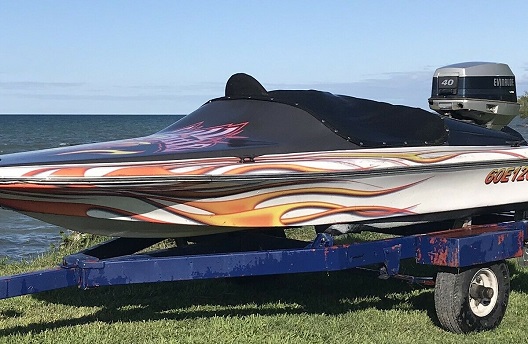 August 2017 - Roger's restored 1967 GW Invader...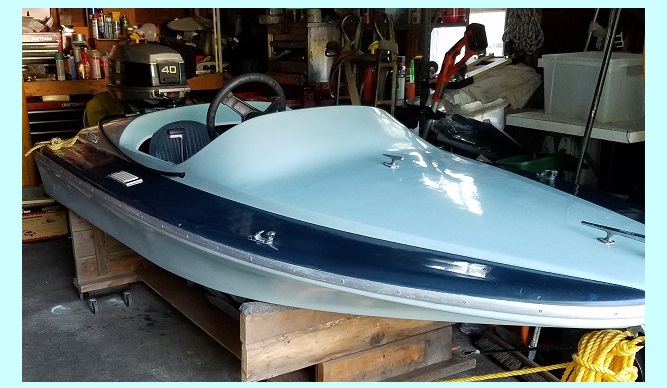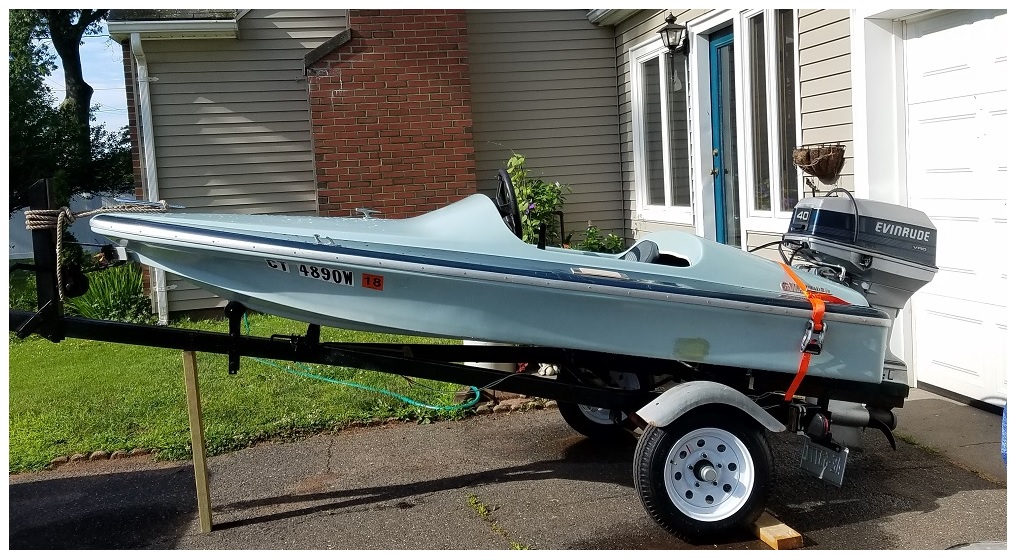 Two seats is really all you need in a boat. One for you and one for Buster.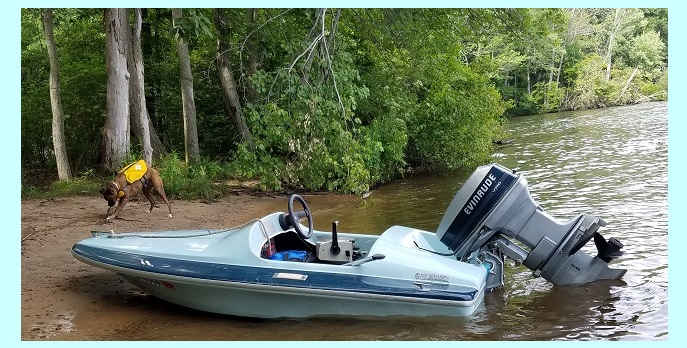 March 2016 - KRIS A's rare find...
Kris sent me the following email and a few photos of his new boat. Like mine it is an '89 model, but his looks to be in pristine shape. Nice find Kris, and thanks for the photos!

Kris wrote "I know the guys in Newburyport that have a bunch at the marina. I bought my first one when I was 7. Still have it. However last summer I purchased a brand new GW. Sat in the water for three days with a roller handle 5hp on it. Then stored indoors. I propped my 50hp Mercury on the back. But will be going with a 65hp on a jack plate."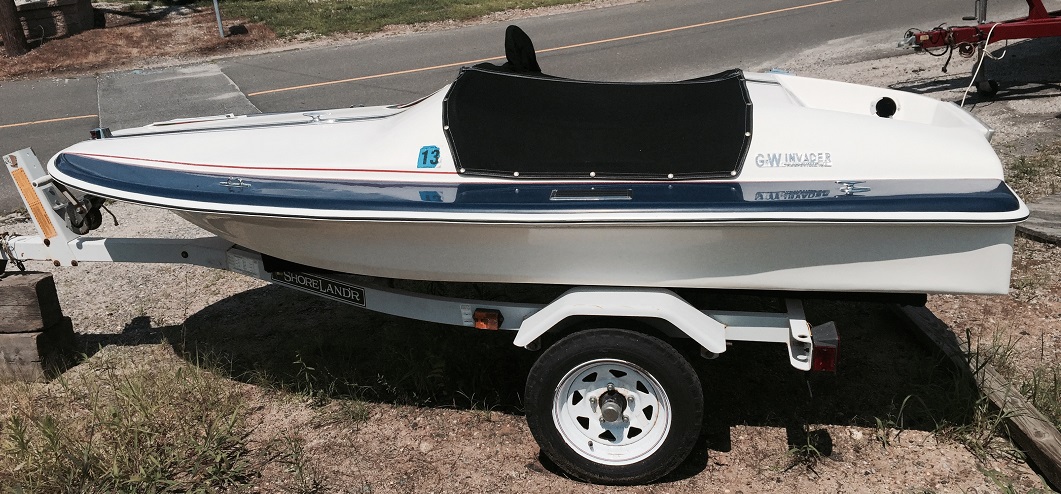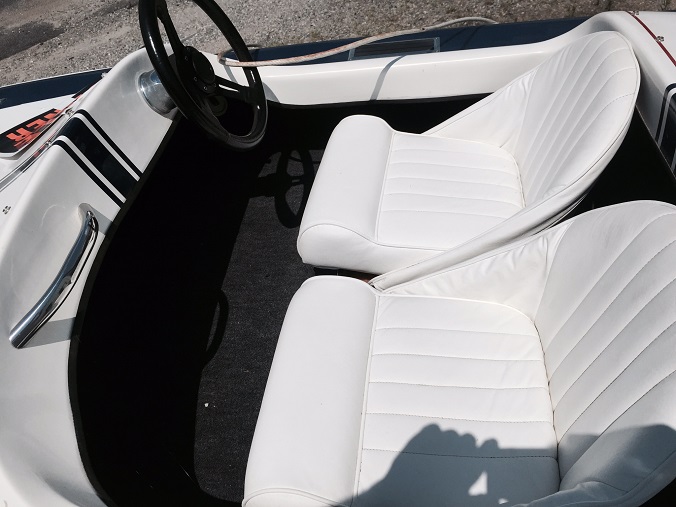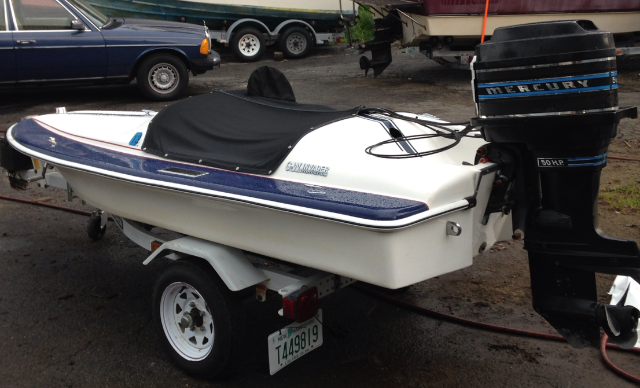 Geoff S has a '66 Invader he restored. He pointed out that all the pinstriping is PAINT, there's no vinyl on it. That's some damn nice work, Jeff! Bring it out to Lakeville some day, we'll have a barbecue and do some boatin'!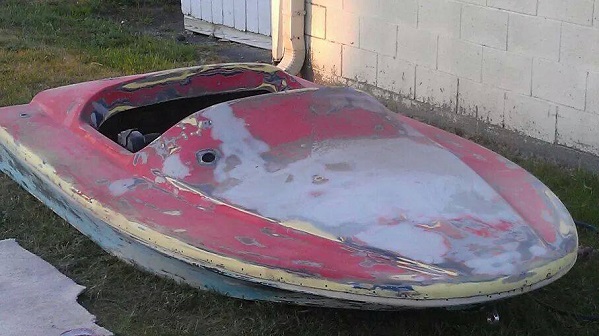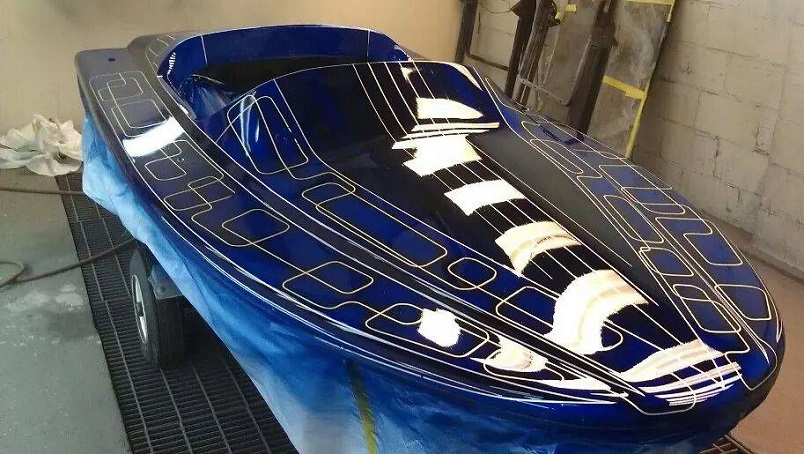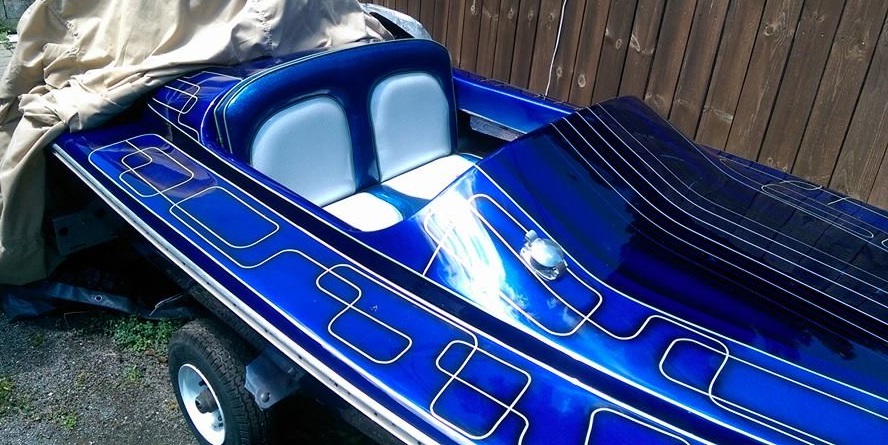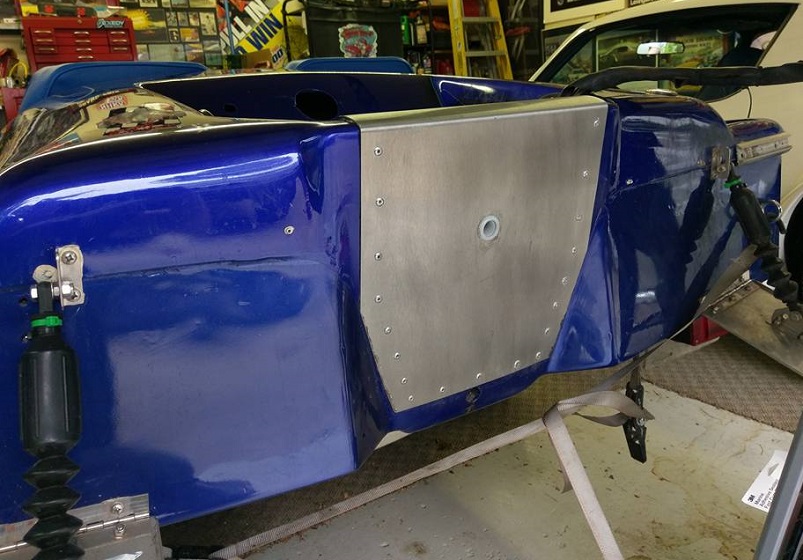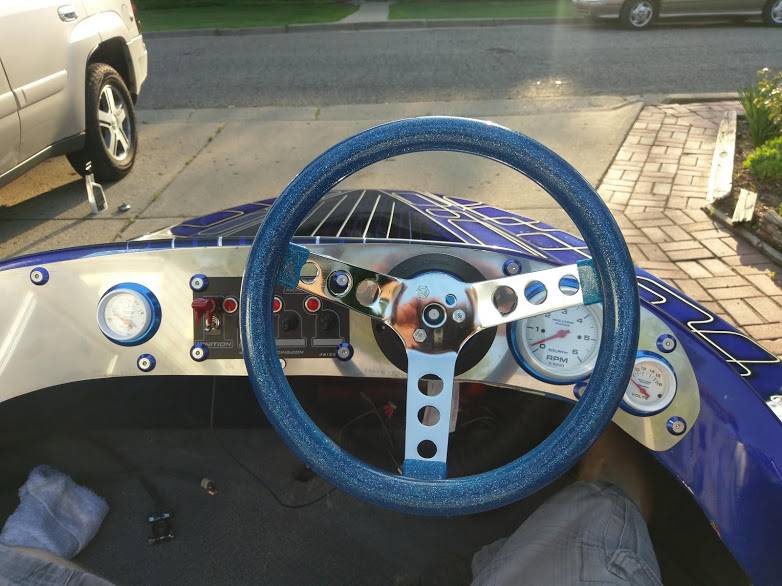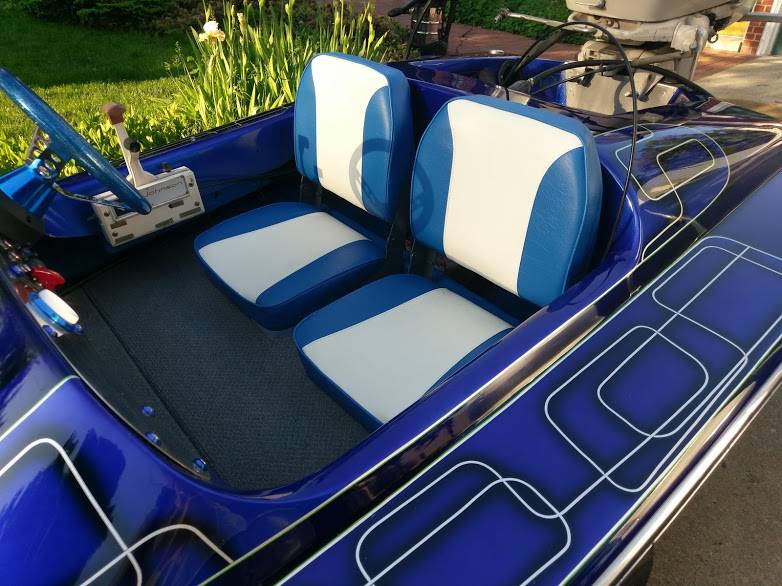 Tim W saw this webpage and sent me a couple photos of his Invader.
Nice one! Thanks, Tim!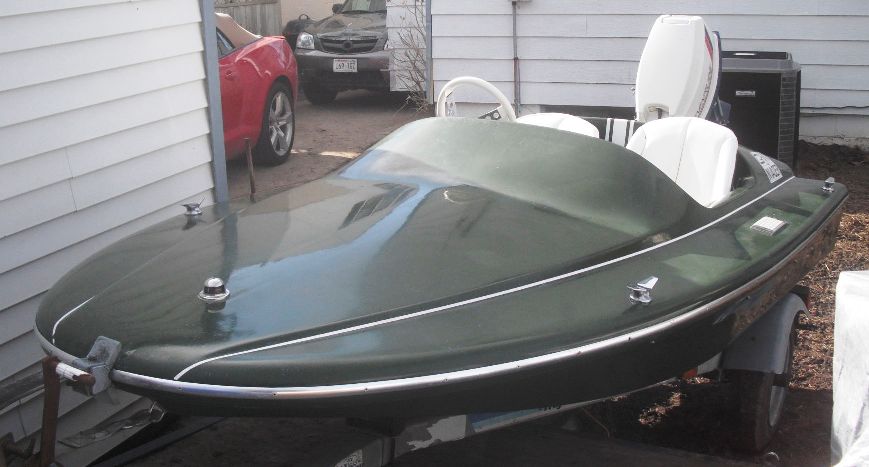 Do you have some GW Invader photos or stories to share? Send them to dangerman@charter.net

Of course, there is a risk with any small vessel - it doesn't take a lot of WATER to sink one!
I sank my '89 the first time when I was playing around in the waves behind a big ol' hog wakeboard boat. A wave came crashing over the gunwale and BLOOP! - down she went. It was over in seconds. It was my own little version of Titanic.
A couple years later it developed a small leak in the transom and sank at dockside. (The same thing also happened to my '69 Invader)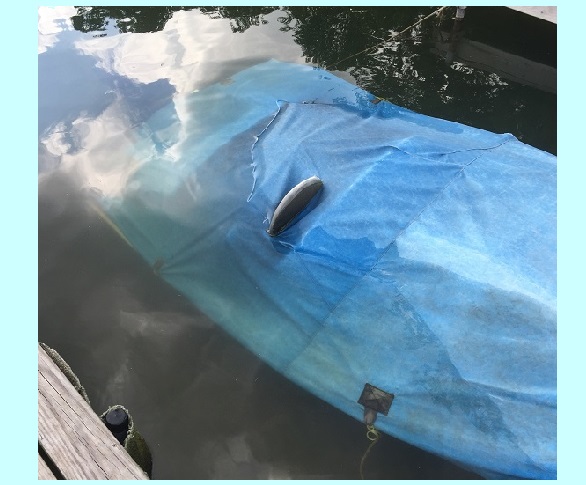 Yes, there is an engine in this photo. It's totally submerged.

So now for your edification, a short primer on SUNKEN INVADER RECOVERY...

STEP 1 - Get a bunch of noodles and bumpers out of the shed.
Use them to get the vessel up to the surface...
(Please don't tell mom all her GARAGE SALE NOODLES actually came in handy! There'll be no end to her future purchases)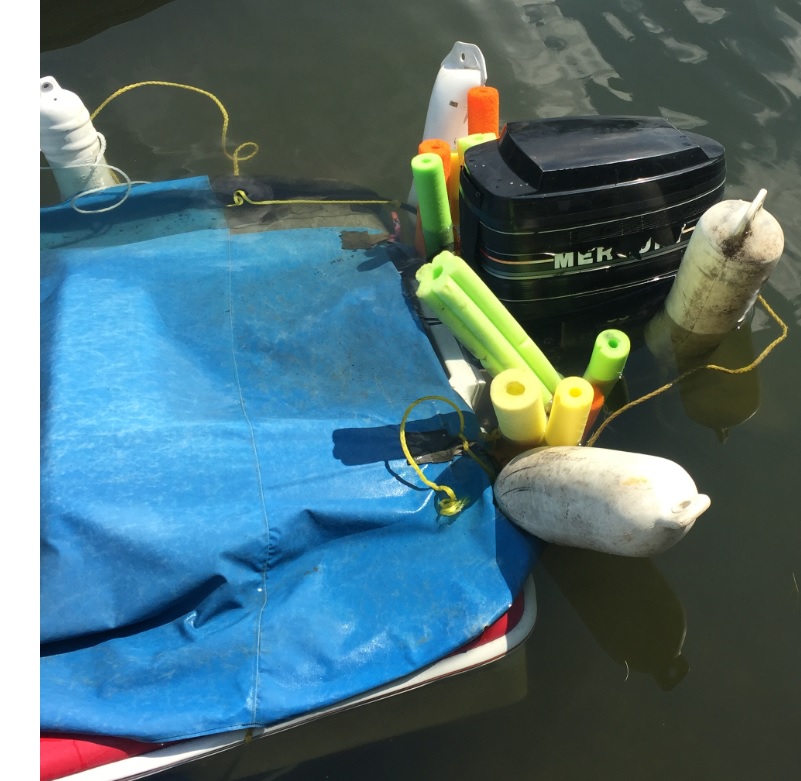 STEP 2 - Beach the vessel on a shallow spot...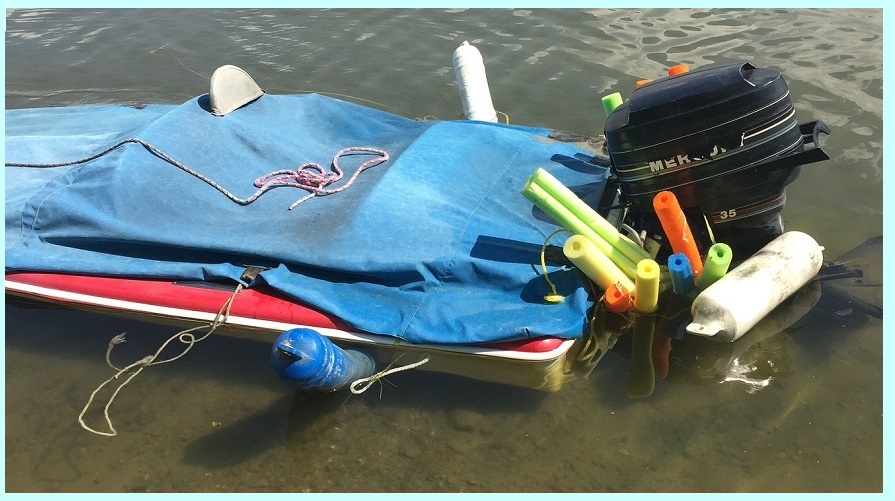 STEP 3 - Commence clean-out and bailing operations...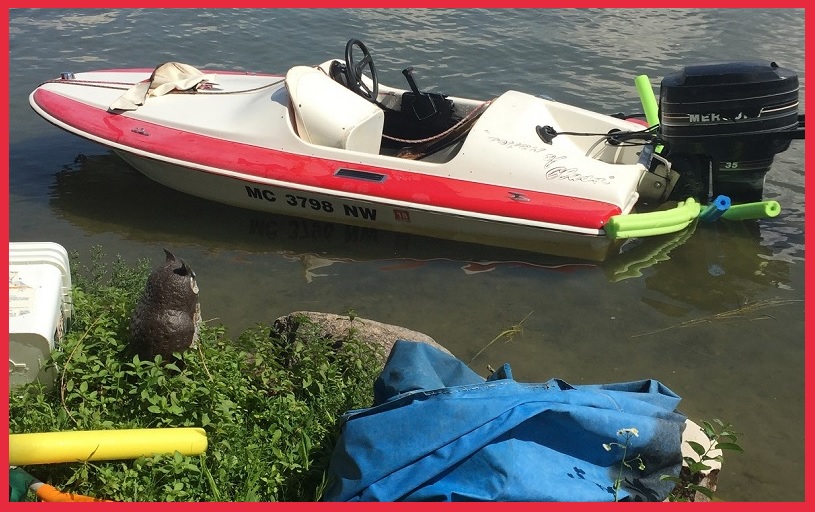 STEP 4 - Shoot the engine full of LOTS OF WD40 in the carb and the cylinders.
Turn it over by hand a few times. Repeat. Repeat again.
Now crank 'er up!
She lives to run another day!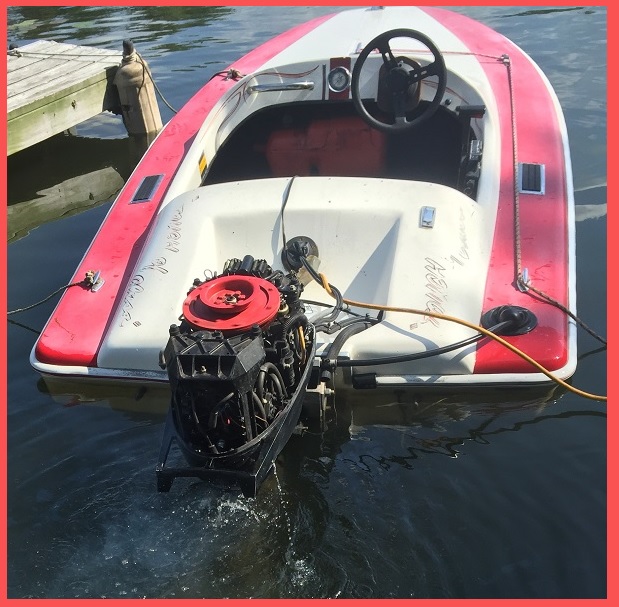 JEFF V's project...

Jeff sent some before/after photos of his GW.
<!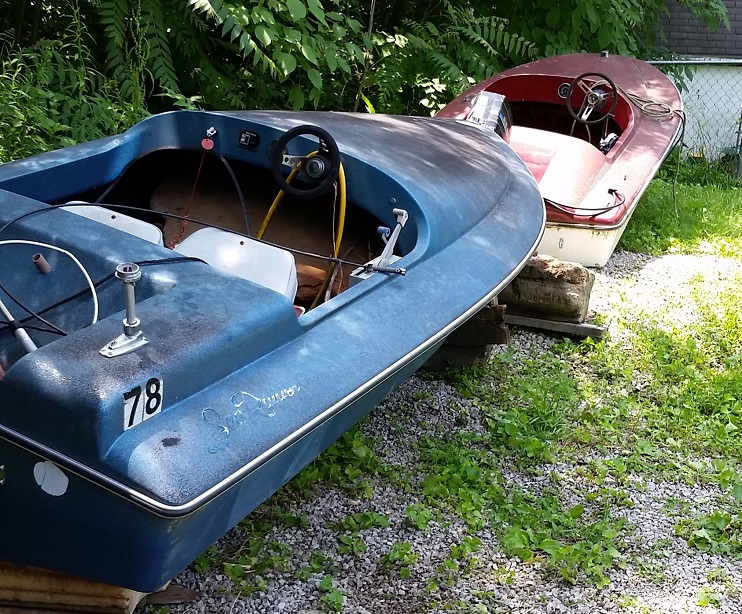 !>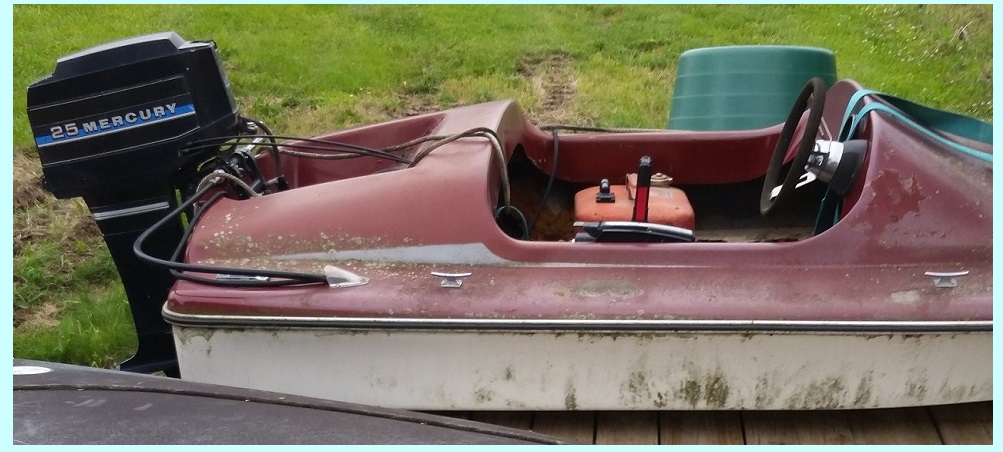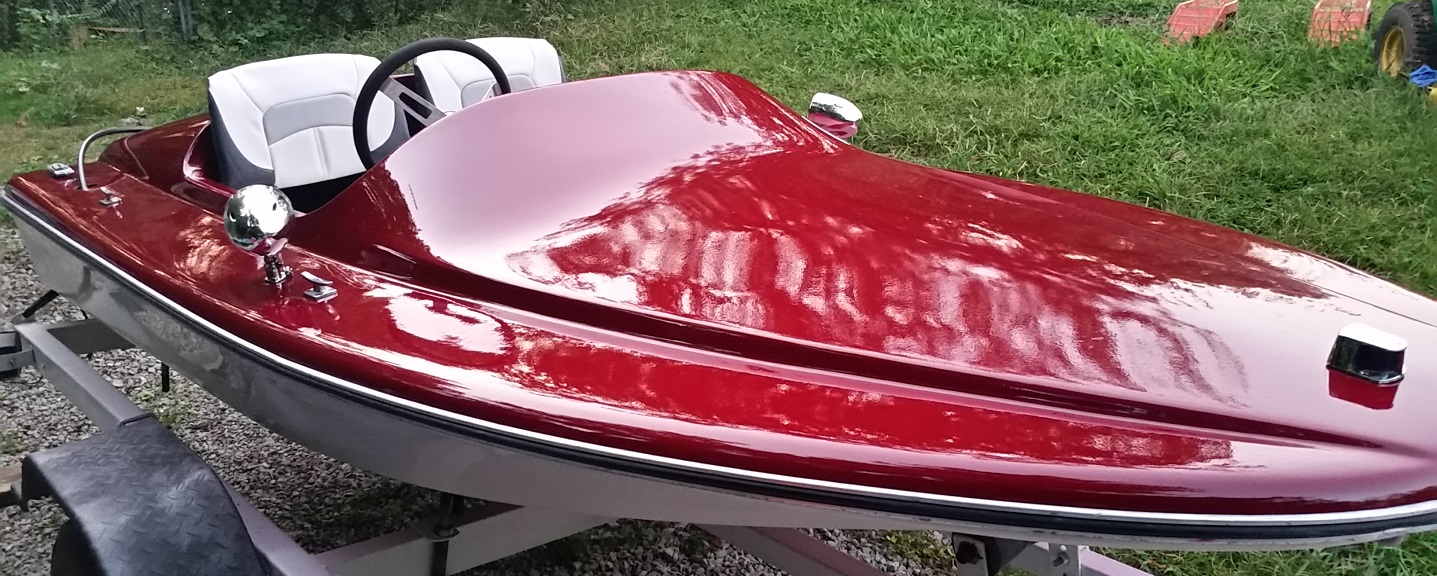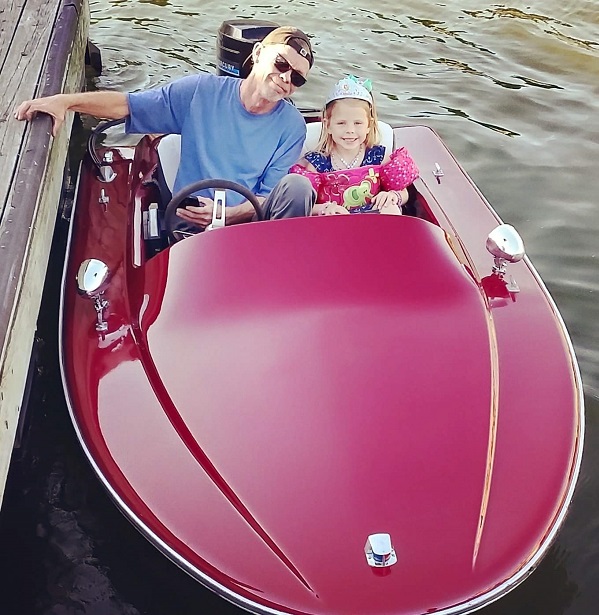 Nice work, Jeff! Truly, it is now an aquatic chariot worthy of a young princess! Tell her to hold on tight to that tiara.

An Invader owner from Wisconsin sent these photos of his 1967 Invader he is working on. He calls the boat Willy Flippett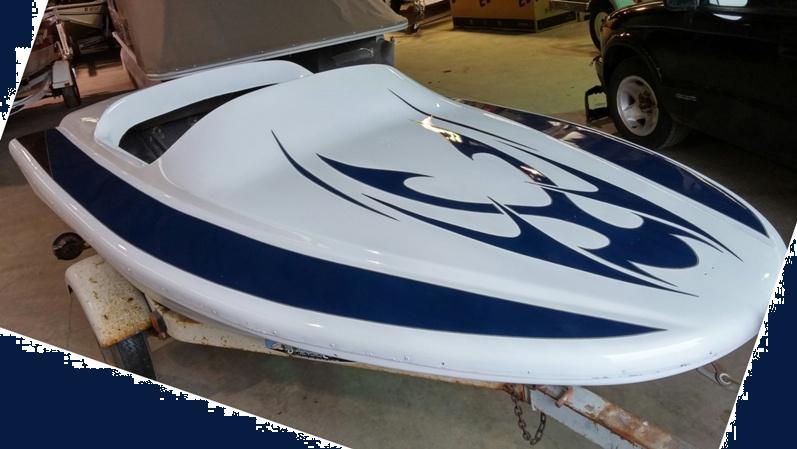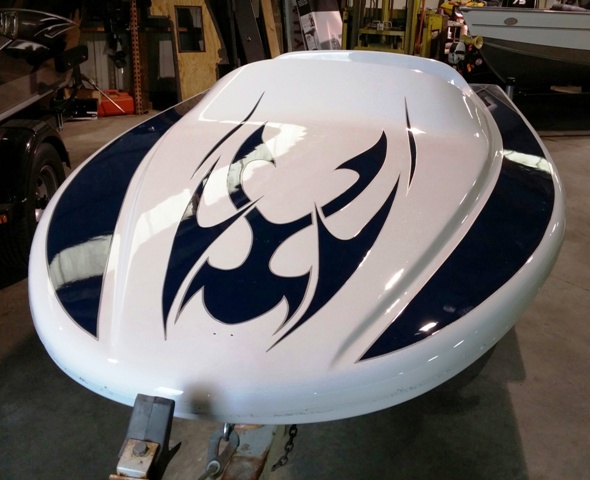 Vincent from the Boston area finished working on this boat and is already working on another.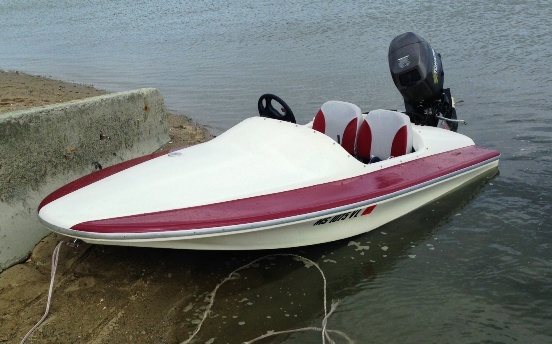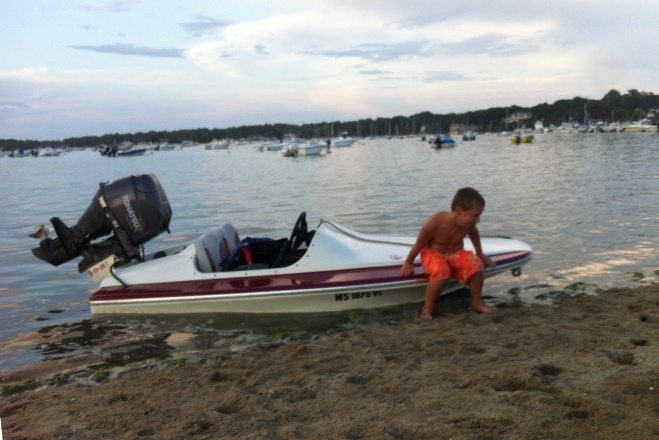 DAN does some fine restoration work...

Dan from Ohio had the misfortune of stumbling upon this webpage, but despite the trauma was able to send a few photos of his restored '67 Invader. Thanks Dan!!
Dan installed a 12 gallon fuel tank in the boat. Twelve gallons of fuel for a 25 horse motor? He must run all weekend on a fill-up!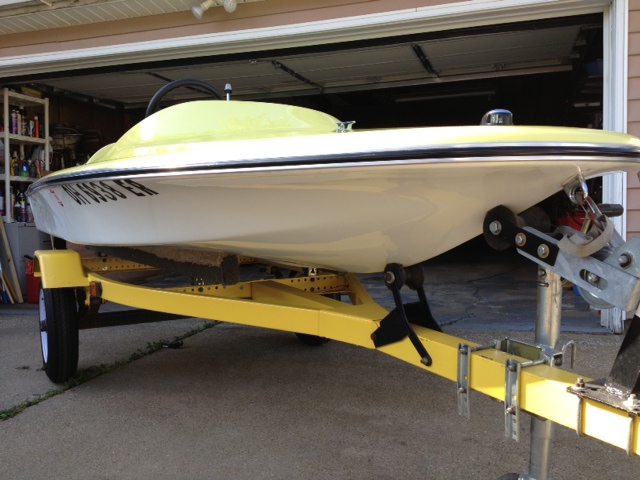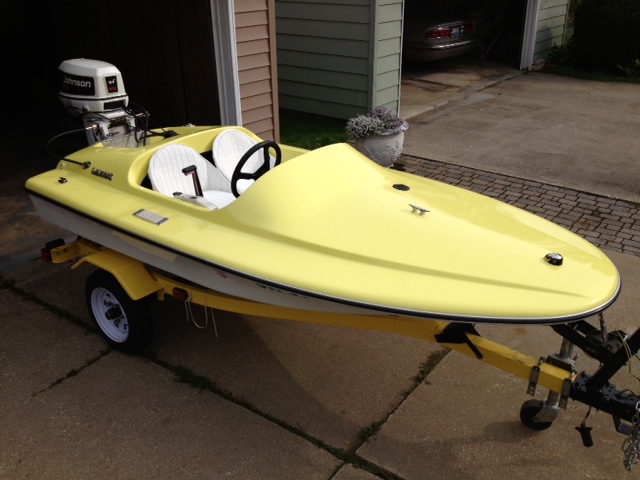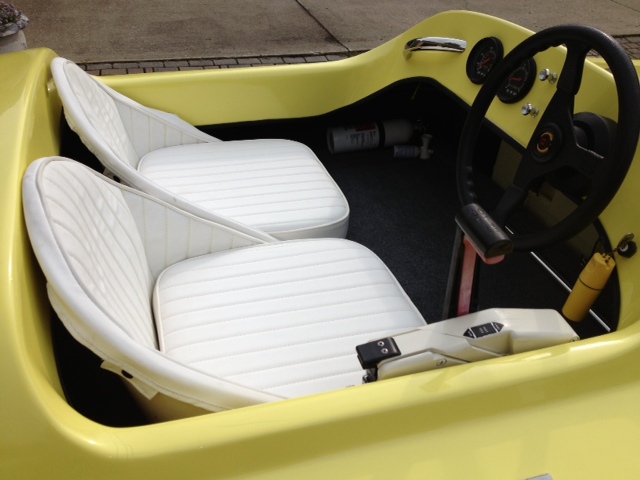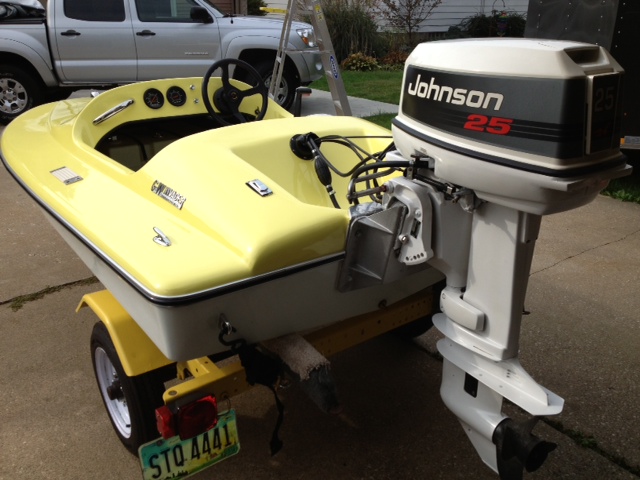 Do you have some Invader photos to share? Send them to dangerman@charter.net


The guys at the yacht club...
Mike W came across my website and sent me some pics of his GW. He belongs to a yacht club in Newburyport Massachusetts and says there are SIX Invaders in the club!
Thanks for the photos Mike!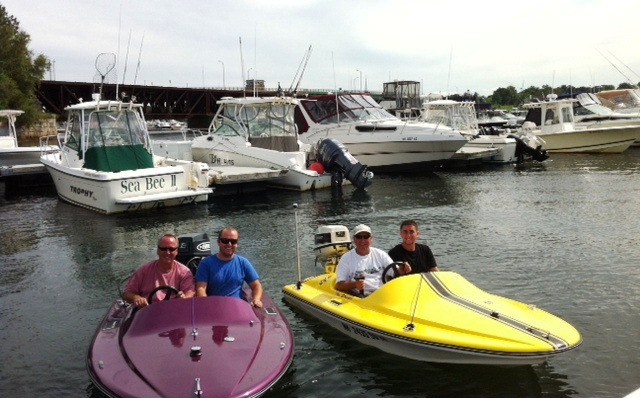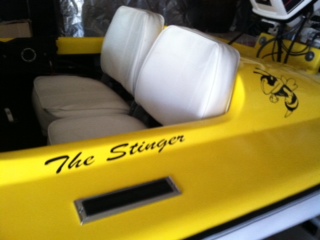 Do you have some Invader photos to share? Send them to dangerman@charter.net


Bill sent this photo of his '67 Invader. Looks nice!! He says he's going to trade out the 50 horse for a Merc 85. Oh boy. I Hope he can keep it on the water!
Thanks Bill! Let me know how that 85 works out for you.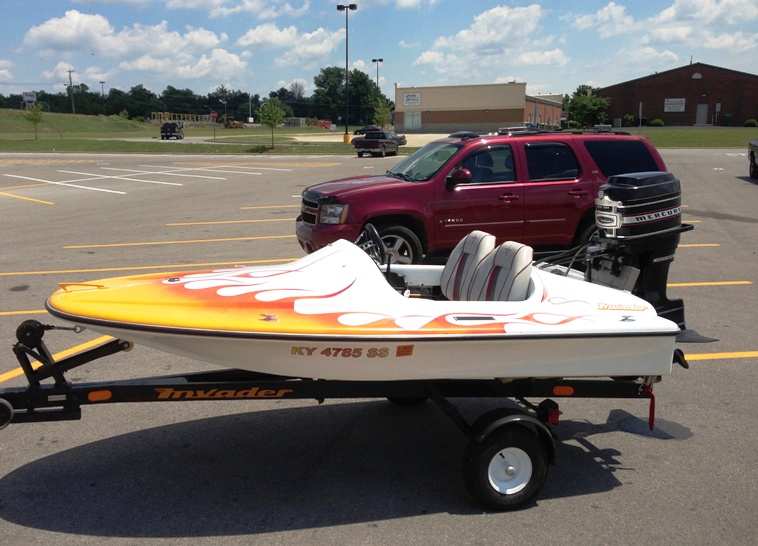 GREG's awesome 60's towing combo...

Fellow Invader owner Greg came across my website and sent these photos of his 1969 Invader with a 1962 Merc, towed behind his 1967 Corvette!!
This is the coolest Invader/tow vehicle combo I've seen!
Thanks for the photos, Greg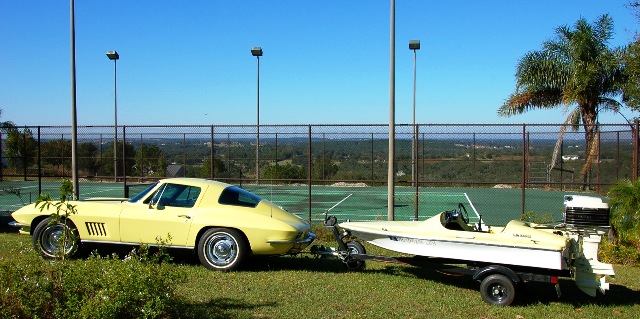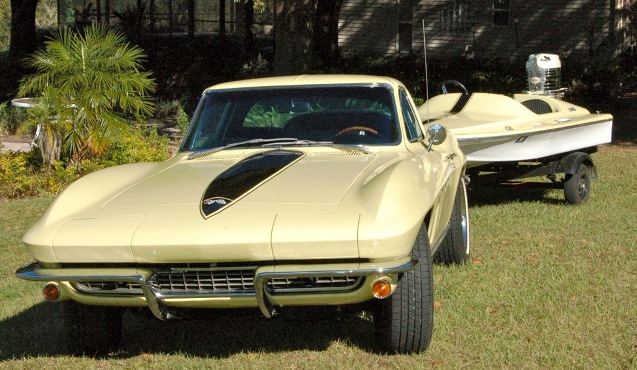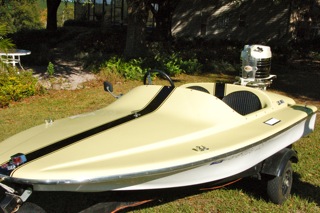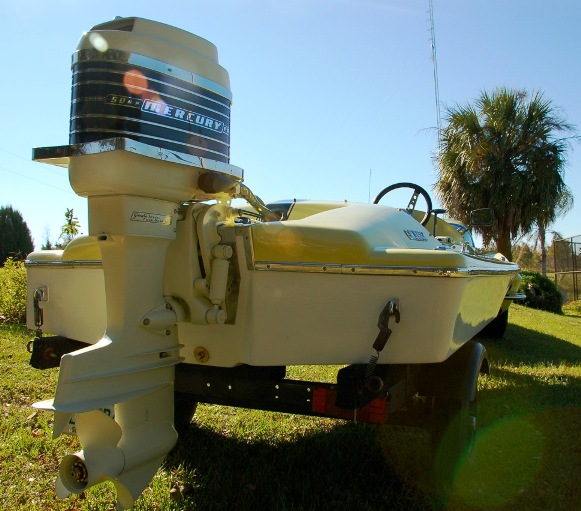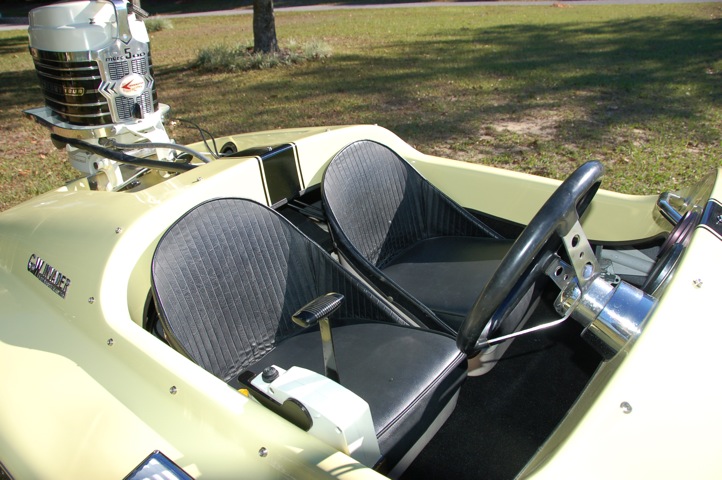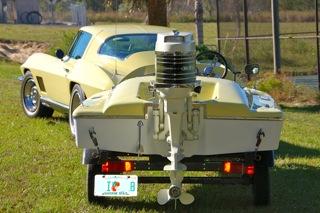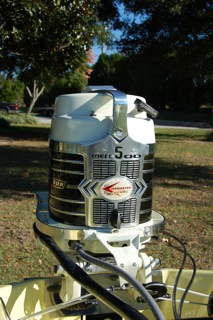 Here is Greg's email...
"I thought you might enjoy these pictures. I completely restored this invader including a new floor and transom. The combination gets a a lot of attention at both car and boat shows. The invader was a dark yellow that clashed with the corvette so when I painted it I painted it the same color as the car. "


The 10' Invader was rated for a maximum 55 HP motor. That would push the boat at something around 55 MPH. That's a pretty fun ride when your ass is basically in the water. I had heard tales of MANIACS that put much bigger motors on theirs. One day while farting around on craigs list I found a GW that had an 85 strapped to the back. I contacted the owner, he just wanted to sell the motor and put on a smaller one. He hadn't run it yet with the 85. He said it "damn near sinks the boat" and his wife refused to ride in it while it had the 85.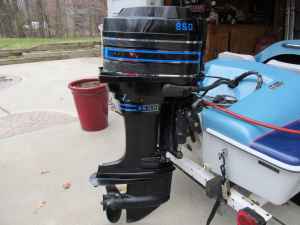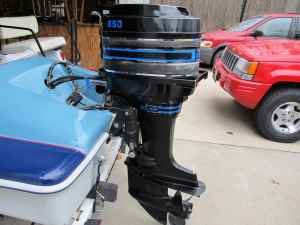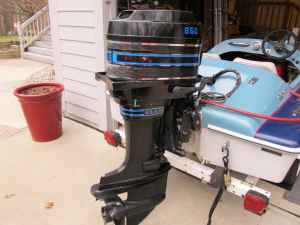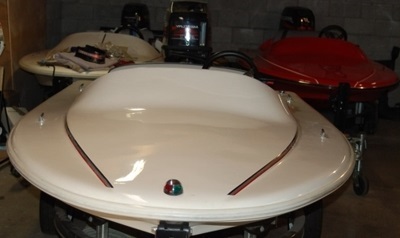 Attack of the CLONES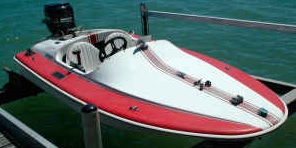 What GREAT JOY! Click here for random GW Invader photos!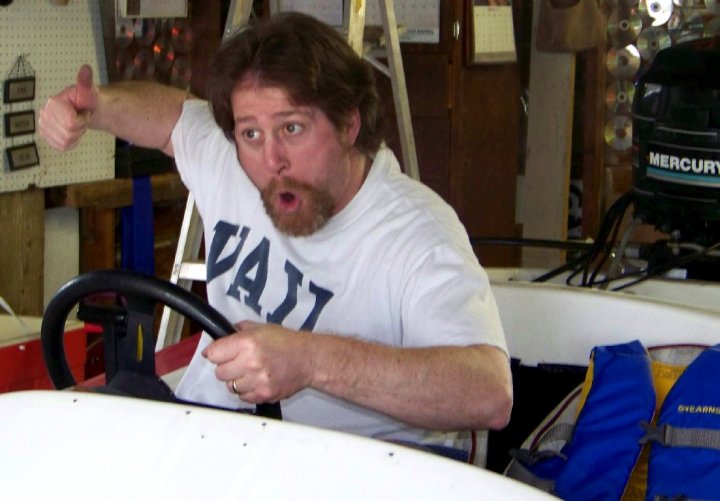 *A special thank you to Nicki P for helping me with this webpage!!

Do you have some tales about your GW Invader or photos you would like to share? E-mail me at dangerman@charter.net


Want to learn more? Click Here.

Return me to the Home Page of Lakweesha Havoc