Family photos. Who cares?
Fun in Luzerne
Canoeing on the mighty AuSable river
My dad has a cabin nestled in the woods up around Luzerne.
The boys and I get up there a few times every summer and go canoeing.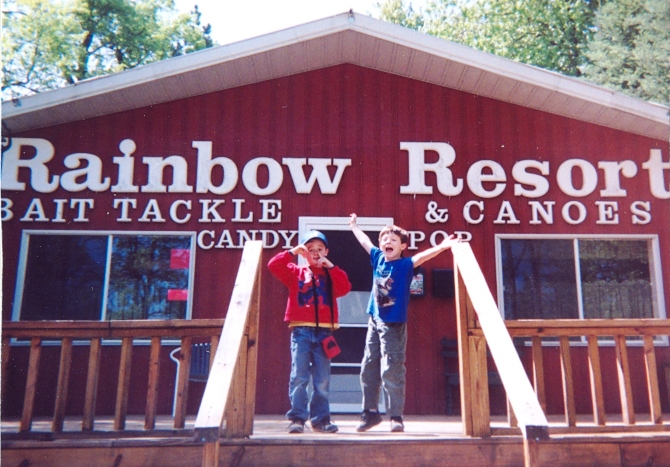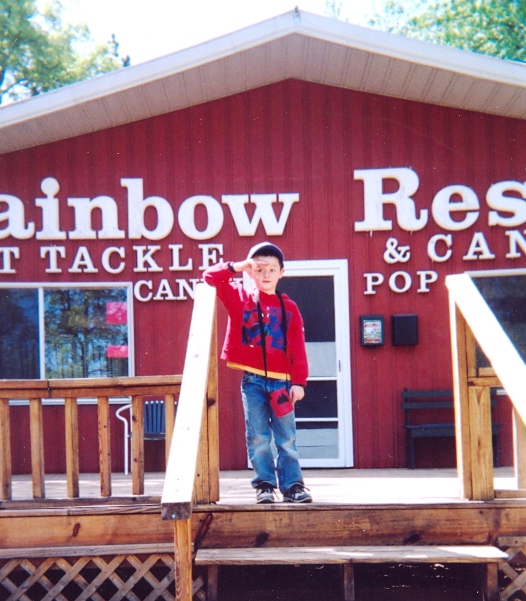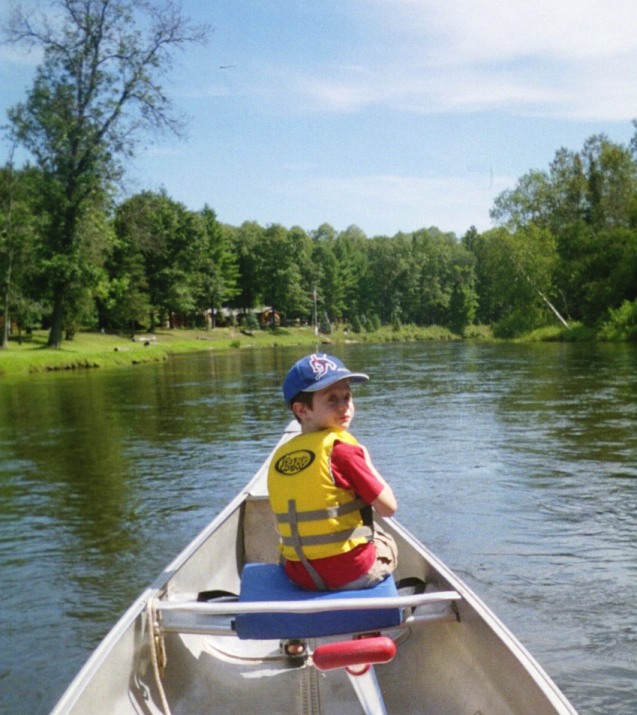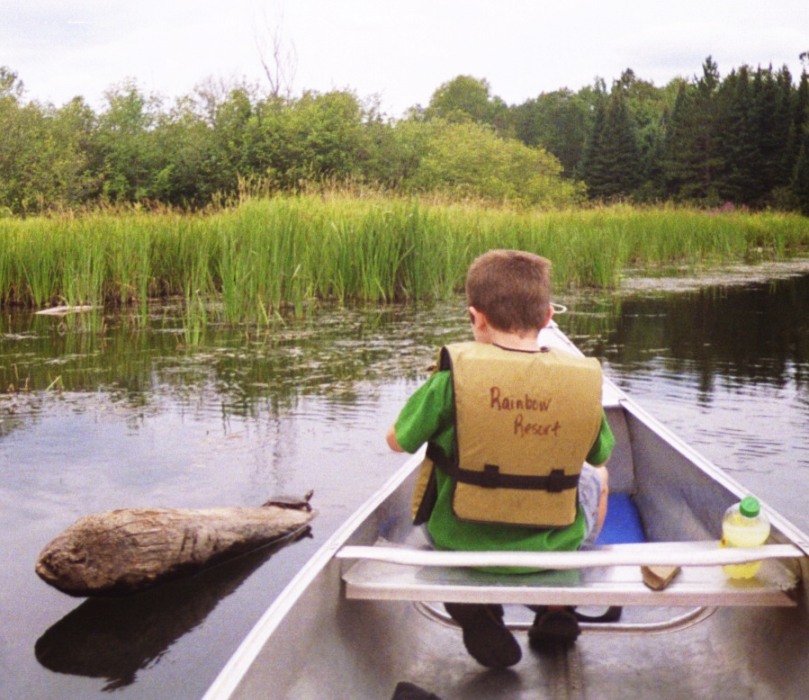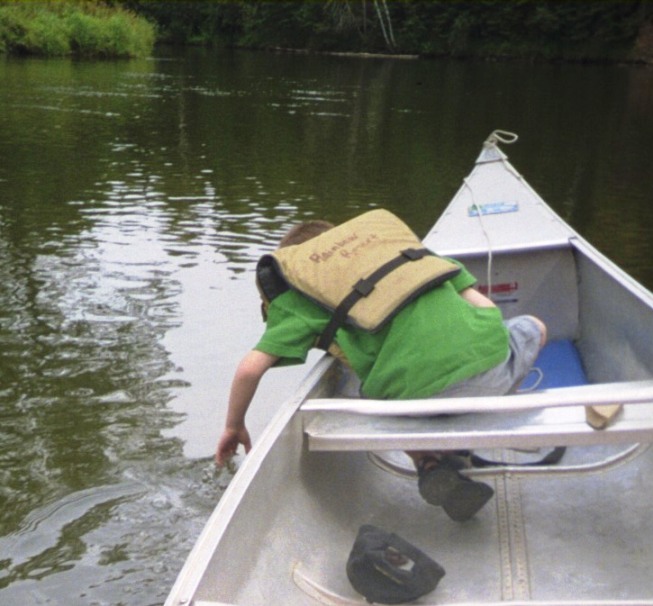 The boys like to stop on a little sandbar they call "Shark Island"! Boy #1 gave it the name the first time he went. Someone had piled rocks at each end of the sandbar to give the "shark" his head and tail.
On another trip we found that someone had put a sign on the sandbar, calling it "Debauchery Island". I can't imagine the reason for such a name.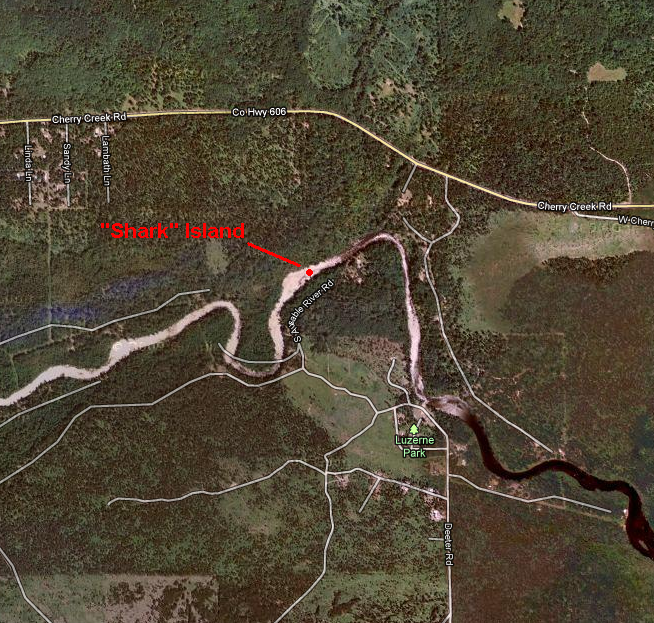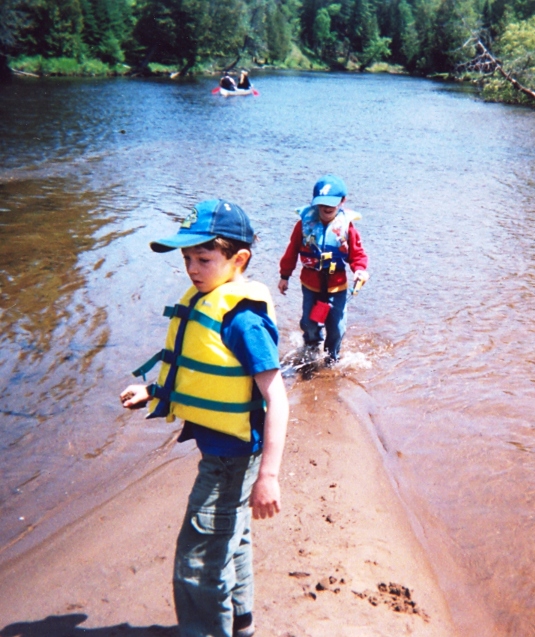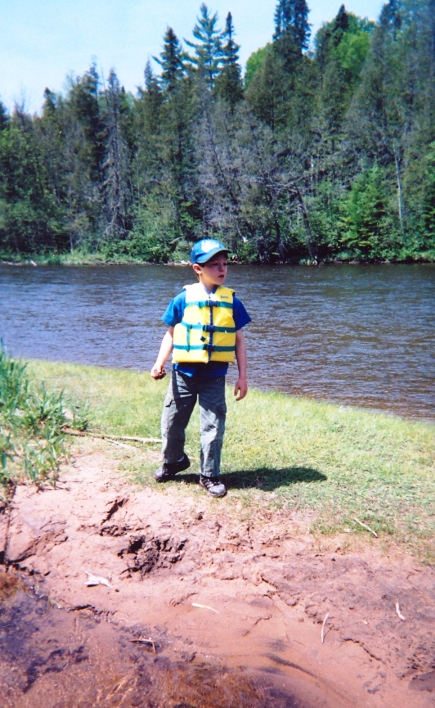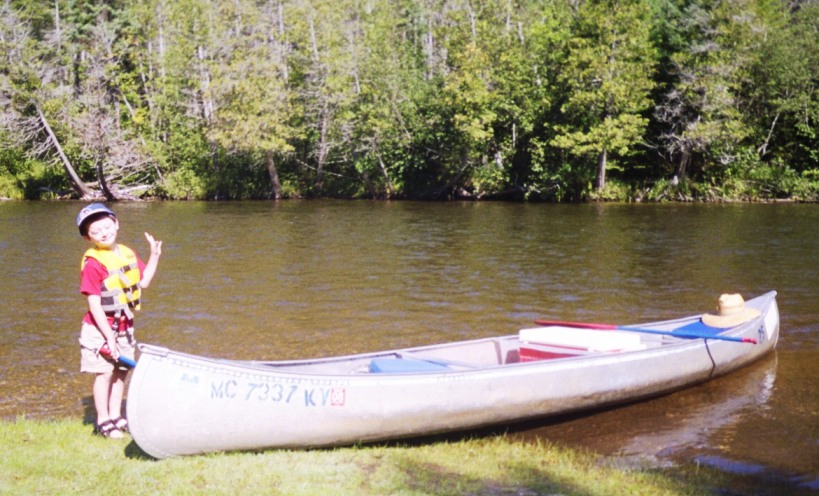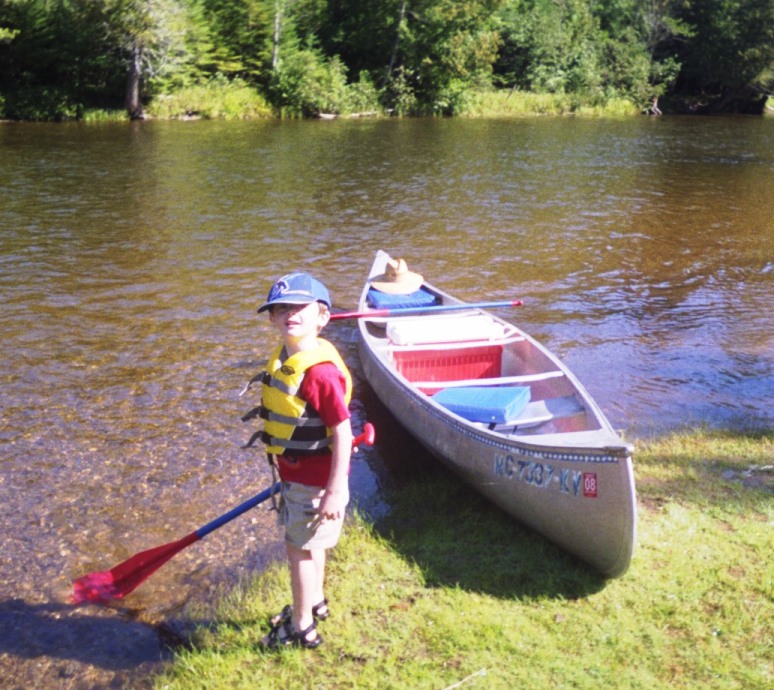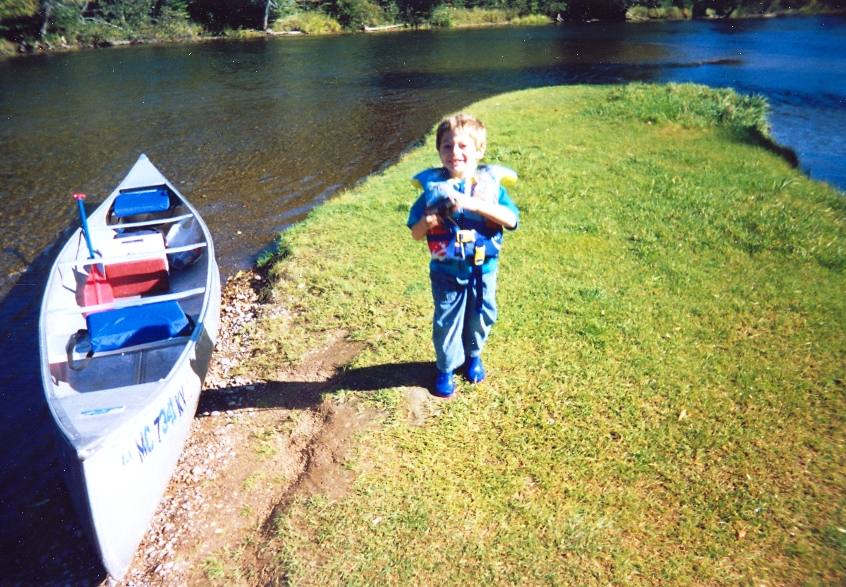 Then there's a quick stop at the Luzerne park...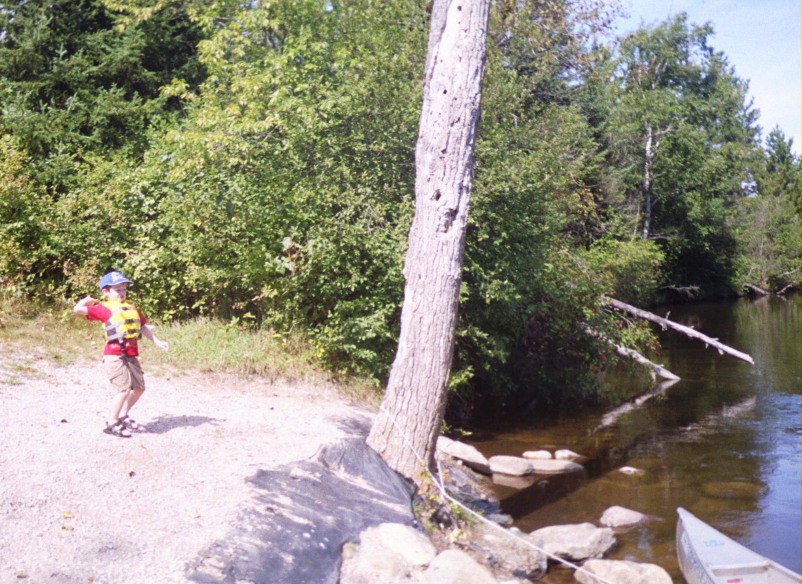 Back at the cabin the boys have a BB gun for plinking the empty soda cans from the canoe trip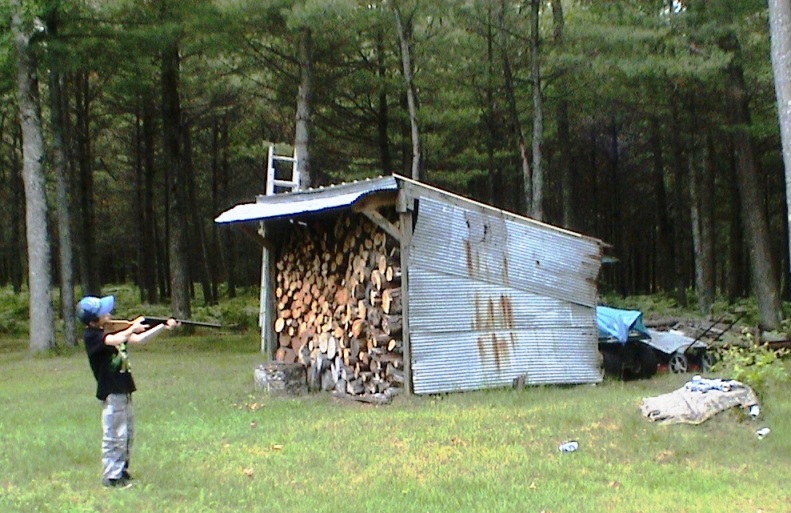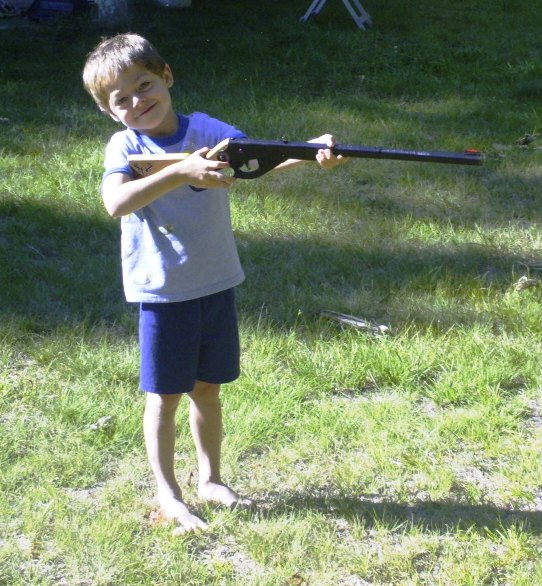 Plinking cans
My dad always warns me about leaving the boys alone in the woods. He says "THERE'S COUGARS!!"
I didn't take him too seriously until this incident...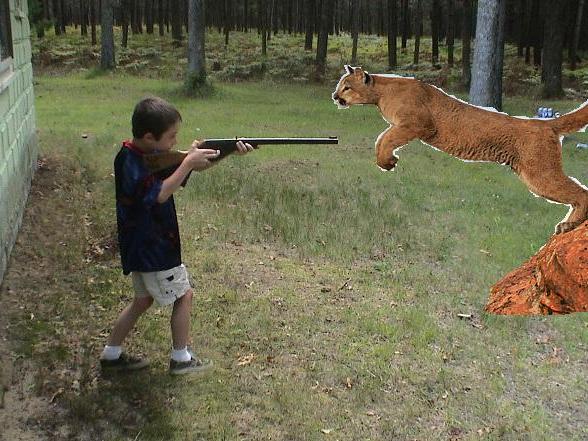 Man, that BB gun sure came in handy that day!
A little creek runs through the woods behind the cabin, eventually making its way to the AuSable. The creek is fed by springs and starts out just a few yards from the cabin. The water is clear and cold, clean enough to drink where it emerges from the sandy soil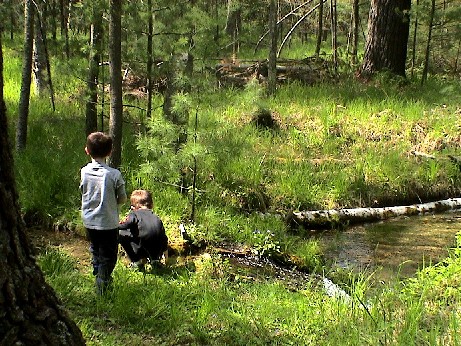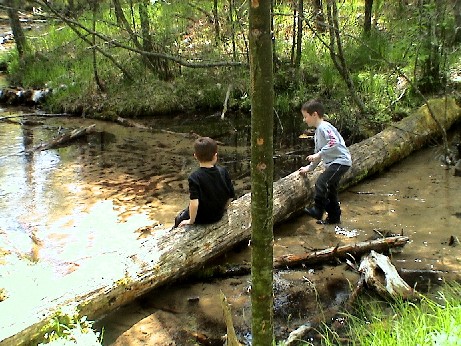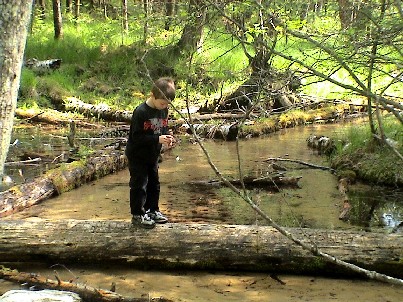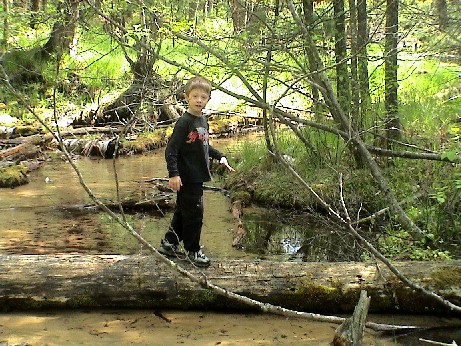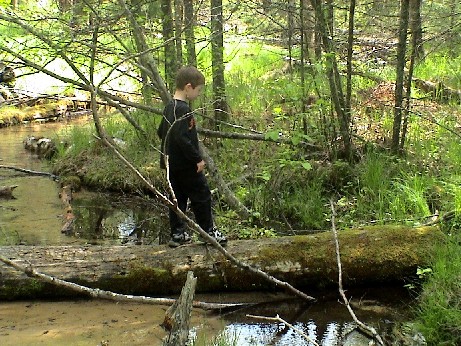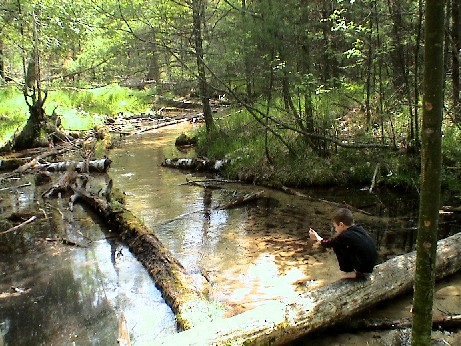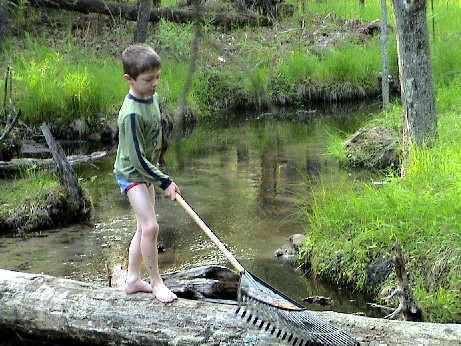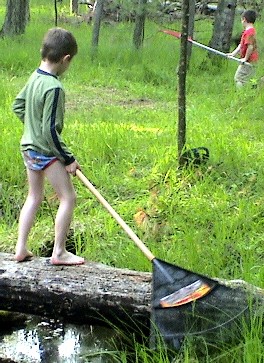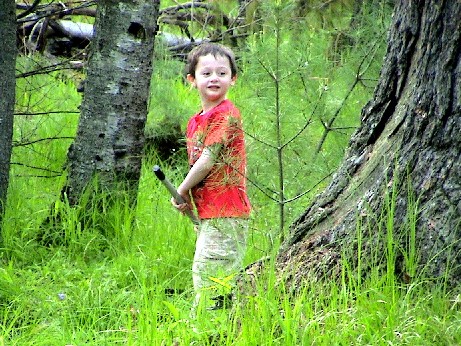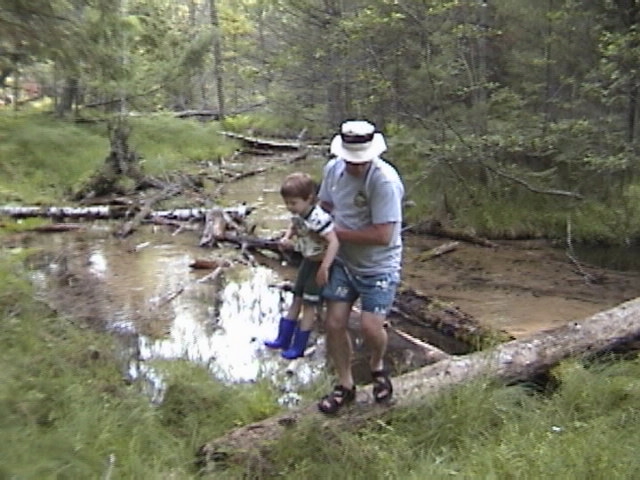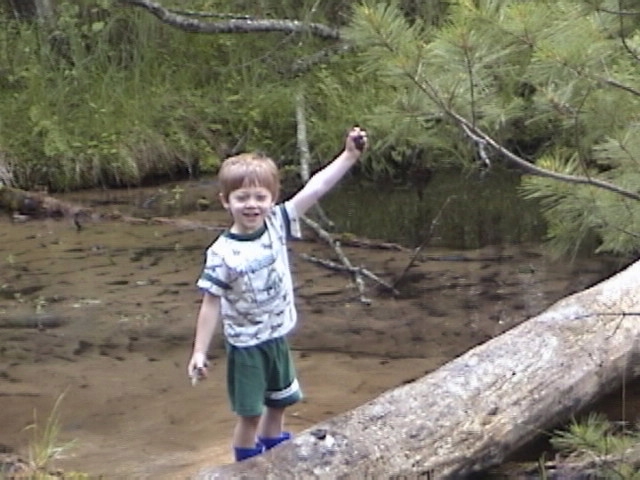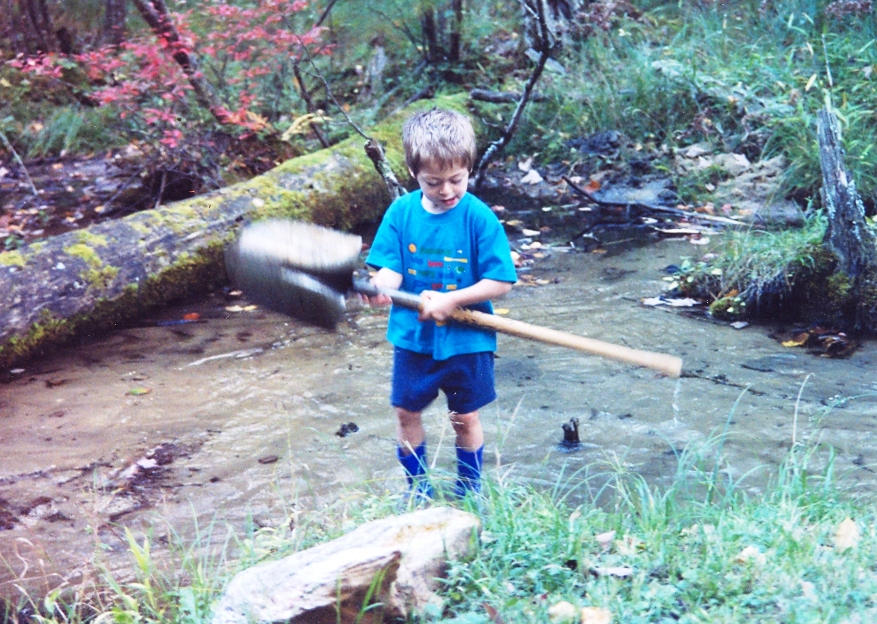 The kids like to get hold of the video camera and play a game called "Can You Spot..."
The result is always a cinematic masterpiece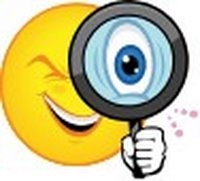 Thrilling video experience here!!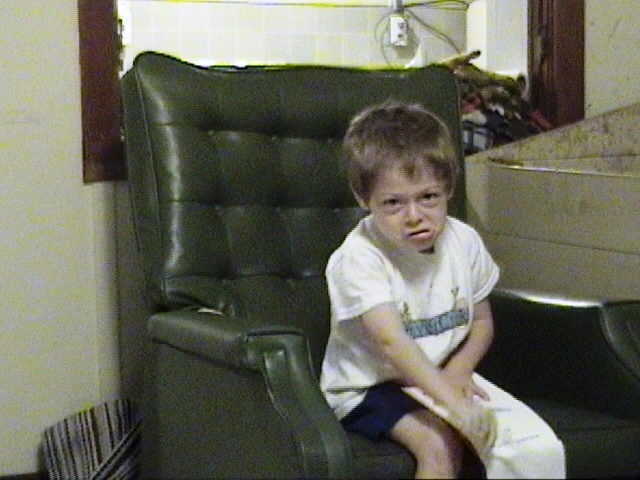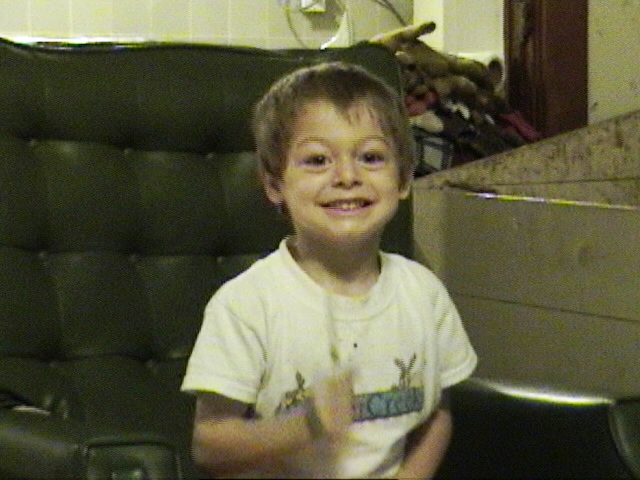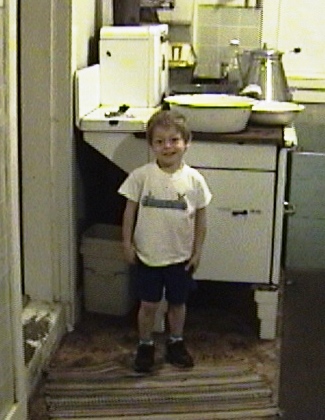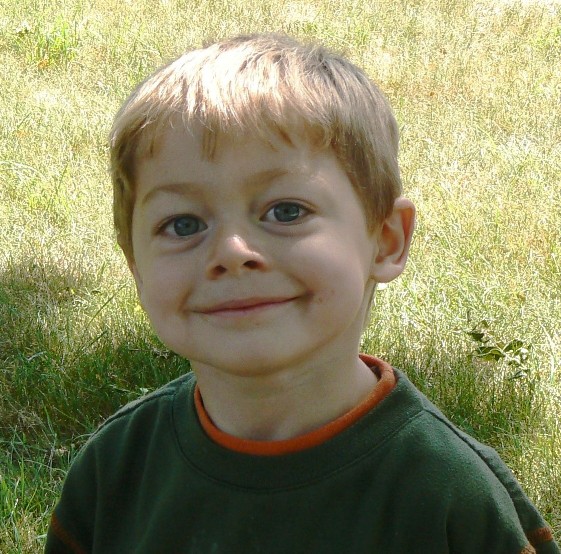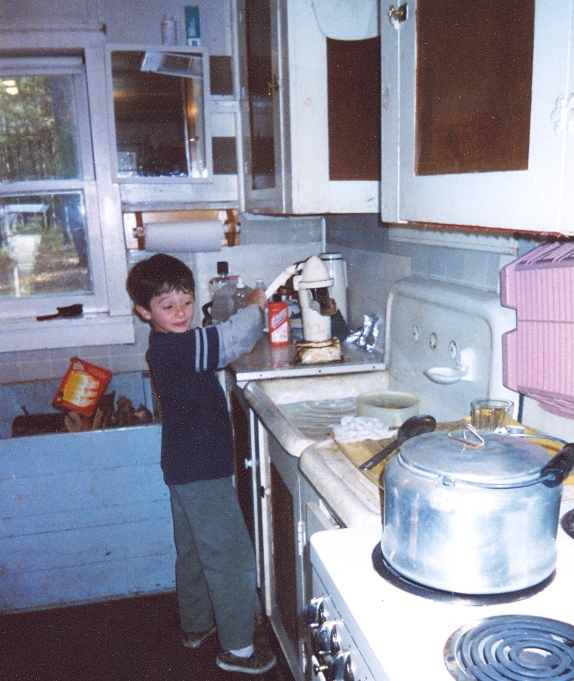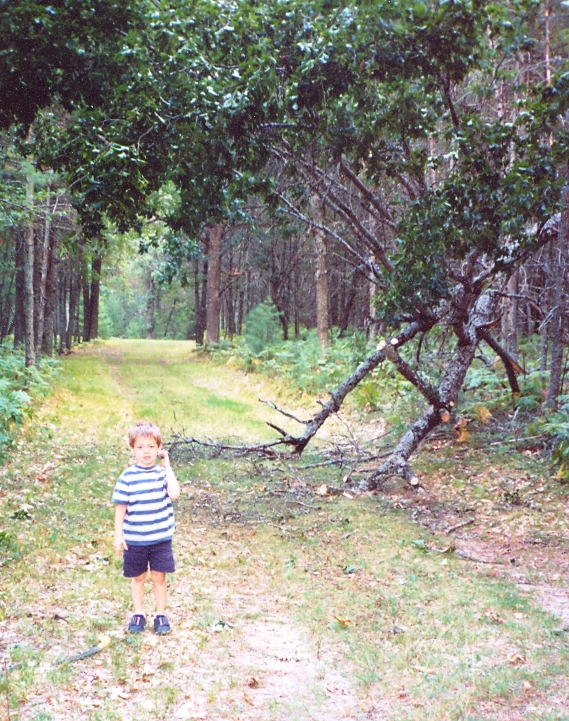 So long, Cabin! See you next summer!
Family photos. Who cares?